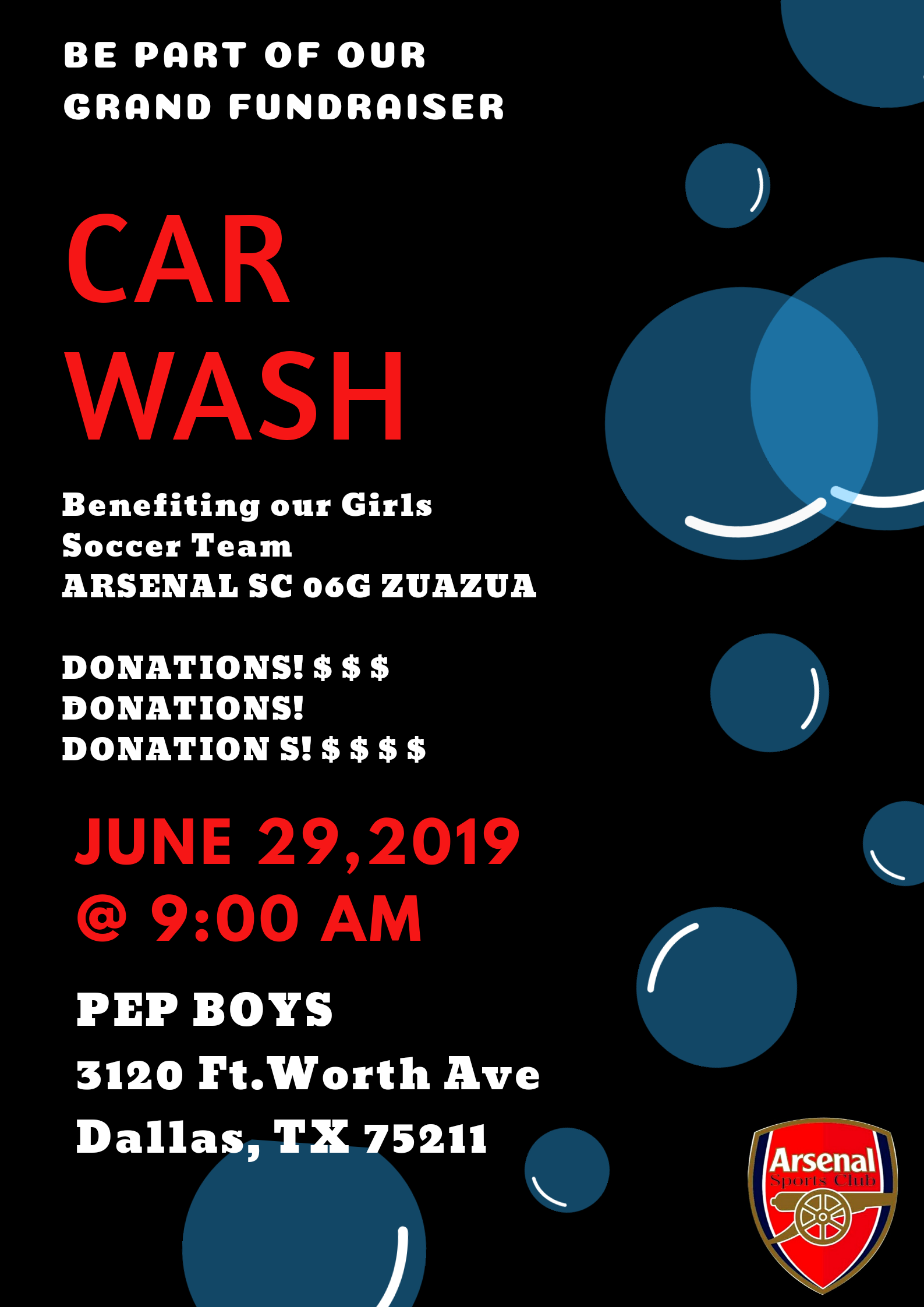 ARSENAL 06 GIRLS (CAR WASH)
BE A PART OF OUR GRAND FUNDRAISER!
Arsenal SC 06G (Zuazua) is hosting a car wash fundraiser on June 29, 2019 to raise money to cover team costs that would include local and out-of-town tournaments, and additional team related fees for the upcoming 2019-2020 season.
This group of young ladies is dedicated and committed to working hard on the field, in the classroom and in the community, but some of our players must rely on support through fundraising or donations for additional funding in order to help them achieve their goals.
We are asking for your consideration and support to the youth and families of Arsenal Sports Club.