ATTENTION:
EXTENDED DATES MARCH 23rd Through April 3rd. 
We will re-evaluate after "Stay Home Order"
The well-being of our soccer players and their families is of the utmost importance to us.
We will strive to continue to provide a safe environment for everyone.
We will evaluate the situation on April 3rd and determine next steps regarding the pandemic and if we need to extend time off until a further date.
Stay Healthy!
Arsenal
Directors
ARSENAL SPORTS CLUB
Making Changes Required to Increase Standards Across
The Club & Community
Arsenal Sports Club is dedicated to being a prominent soccer club in competitive soccer, and we know our success will ultimately be measured by how many players reach the highest level of competition. We acknowledge of course the good work that has been done by coaches here for many years but we are now seeking to build on those efforts so that every player can benefit. ASC is moving in a new direction which will improve standards across all levels of the club and game.
To accomplish this, our coaches will use a development system that is fully in-line with the criteria established by US Soccer. ASC will provide an environment that challenges players physically, mentally, technically and tactically. Our teams will be put in a competitive environment to achieve both individual and team excellence.
FIND & JOIN A SELECT TEAM
NEWS & UPDATES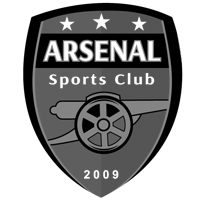 OUR PARTNERS
Individual Skills
SUPPLEMENTAL TRAINING
TALENT I.D
IDENTIFICATION PROCESS
ARSENAL SPORTS CLUB 
CAMP REGISTRATION
ARSENAL SPORTS CLUB
UP COMING EVENTS